Postcards from home: Radnage, Buckinghamshire
2020-21 SPAB Scholar Libby Watts takes us on a sketching tour of her historic village.
I grew up in the village of Radnage, in the Chiltern Hills and whilst in lockdown, I have returned to this village. I am going on daily walks, and this is opening my eyes to the treasures which lie in this small village, which as a child I took for granted. I am enjoying re-seeing Radnage from the eyes of an architect with a keen interest in historic buildings, and below I share with you some of the treasures I see on my walks.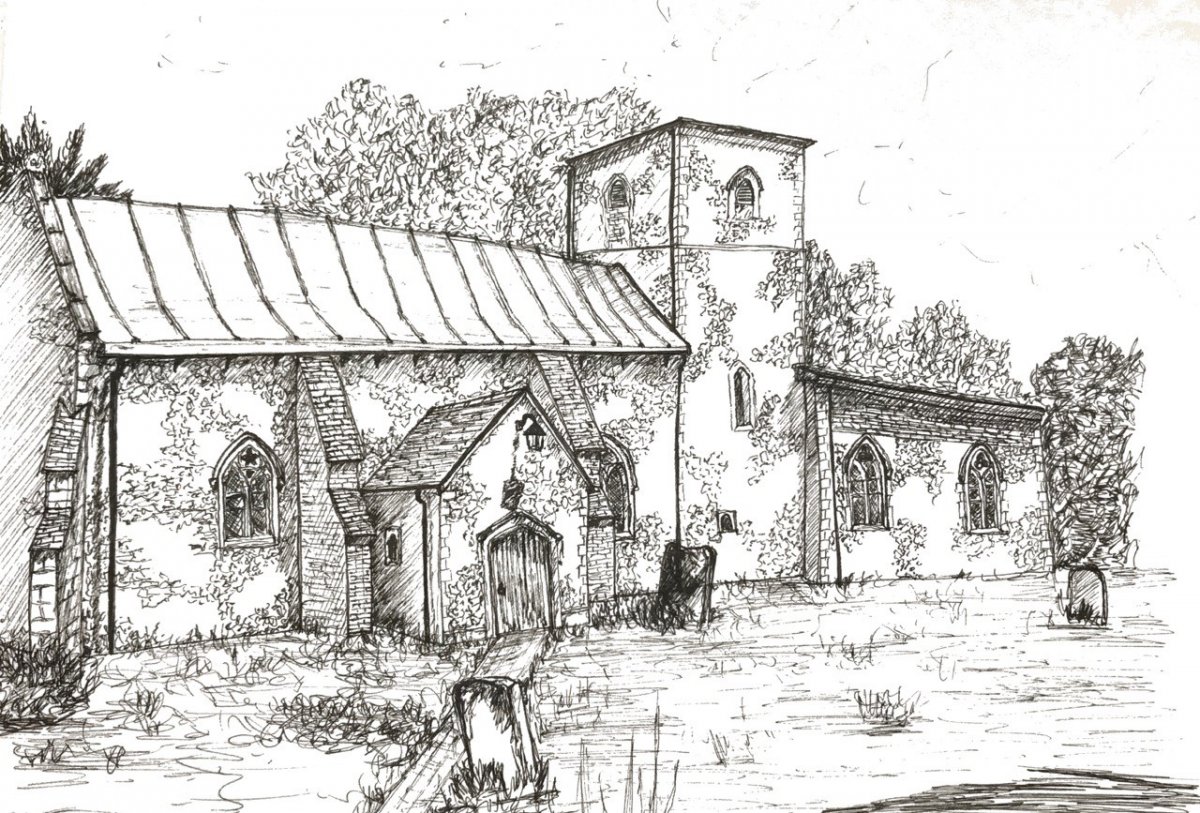 The small village has a number of listed buildings, the most notable being St Mary's Church, Radnage. The church is believed to be built by the Knights Templar and date back to the late-12th century, it is constructed of flint with stone dressings. A number of alterations have been carried out through the centuries and can be read in the change of fabric of the church.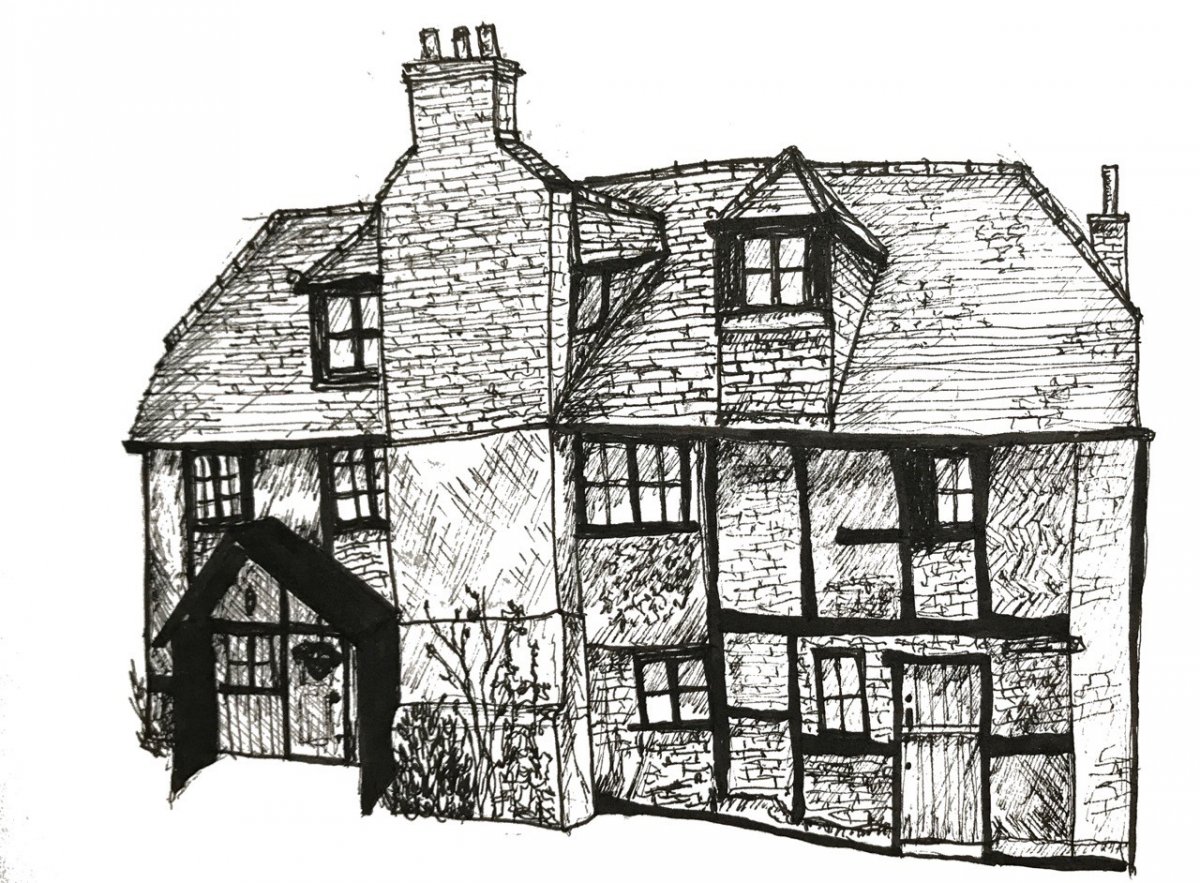 The Wards; a 17th century timber framed house with white washed brick infill panels, some of the original infill panels have an interesting herringbone pattern. It is believed the end walls have been rebuilt, however the majority of the house is unchanged, other than the 20th century addition of a porch and rear/ side extension. This house is Grade II listed.
Bennett End Farmhouse; this is another Grade II listed 17th-century timber house. This house sits close to the location of the first Well in Radnage. It has been adapted and extended over the centuries and has gone from a modest farm house to a luxury country house.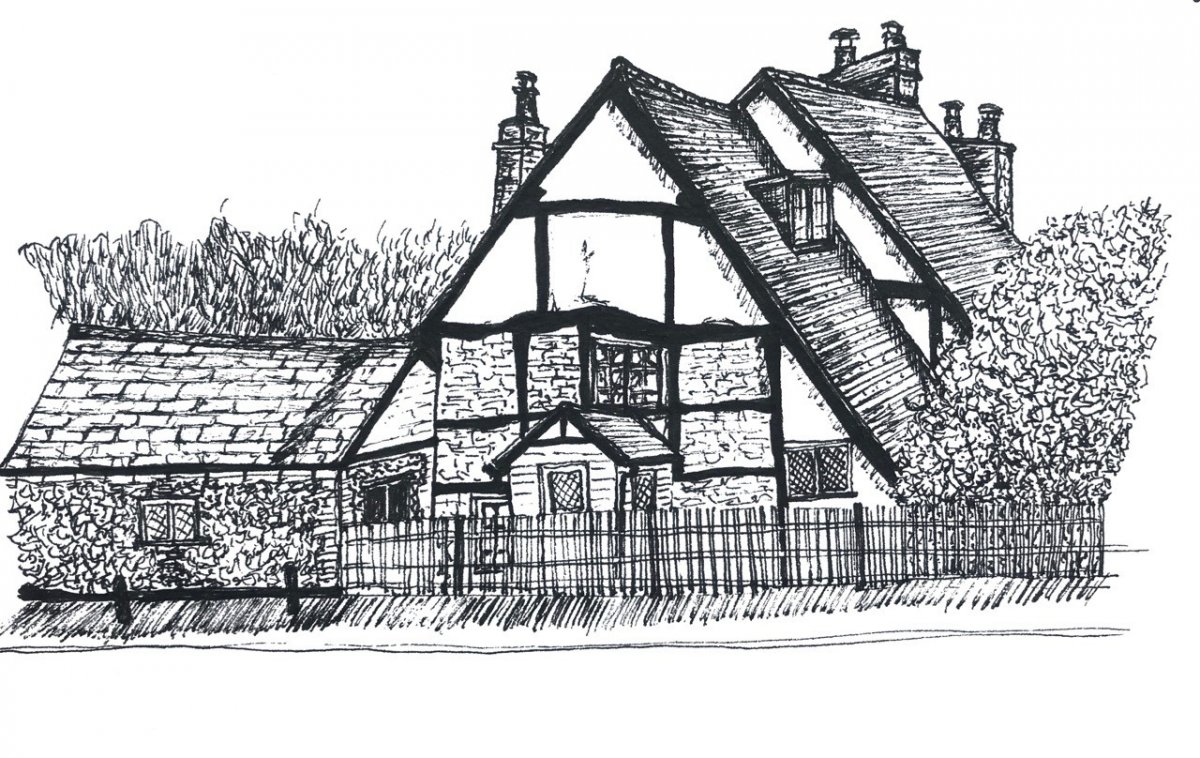 Three Pigeons; this brick and flint property, now a house, was originally a village pub. It is believed that it is where the upper and lower settlements of Radnage would meet, it is also believed that a mill sat close to this site and was also shared by the upper and lower settlements of Radnage, although the site of this is yet to be discovered.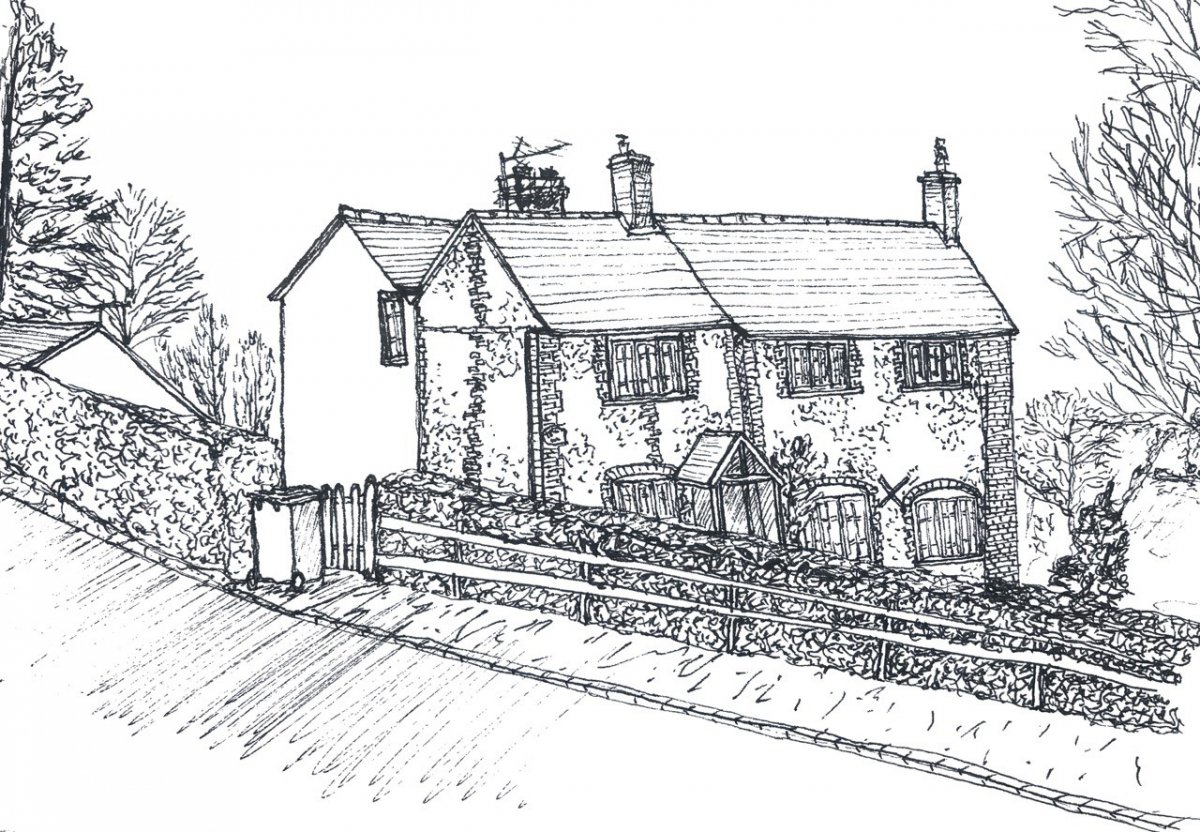 Sign up for our email newsletter