Our Summer Working Party in Kent
This year's summer Working Party was one of our biggest ever. 98 volunteers, specialists and staff gathered to help repair our Old House Project, and neighbouring Boxley Abbey.  
We believe that the best way to learn traditional building skills is through hands-on experience. Our working parties are a fun way to learn from some of the country's leading craftspeople in a relaxed setting. For a week professionals, students and amateurs are united in their efforts to help a historic building, working, learning and camping together.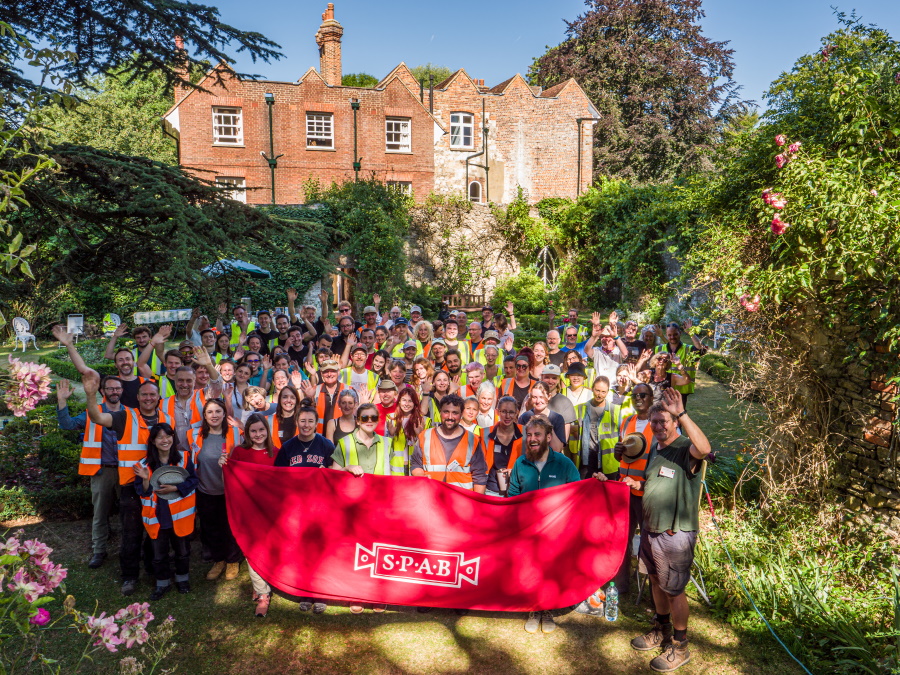 There was a wealth of activities for volunteers to try and a huge amount of work was achieved, despite the hot weather.  
This year we were thrilled to undertake more archaeology. Under guidance of our archaeologist Graham Keevil, volunteers and members from Local archaeological groups (MAAG and HAARG) dug small trenches in the garden at St Andrews and in a field near Boxley Abbey's medieval barn.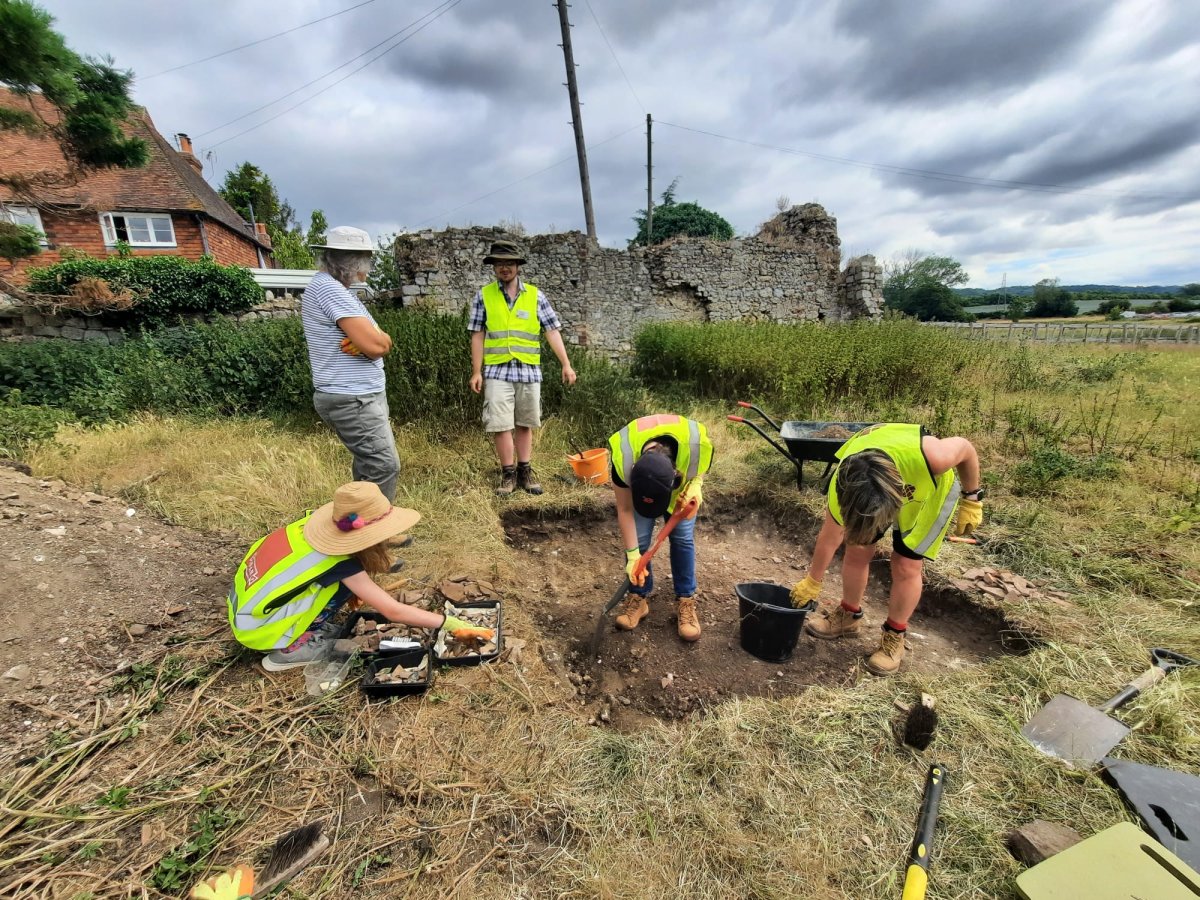 We carried out timber repairs to the medieval barn, giving volunteers the rare chance to hew timber in the traditional way.  Experts and volunteers also worked on the Abbey's historic garden walls – carrying out repointing, soft-capping and gauged brickwork repairs. Our friends Terra Measurement led volunteers in conducting a drone survey and photogrammetry. Volunteers were also able to try high-level rope access; learn how to mix lime mortar and, following experiments last year, witness a burn of local material septaria (calcium-carbonate based) in our field kiln.  
They also enjoyed a boat trip down the Medway, a guided tour of Rochester Cathedral and a celebratory barbeque at the end of the week. As a special bonus this year our 2022 millwright Fellow Owen Bushell demonstrated how to make a clay oven and prepared pizzas for everyone in the evenings using flour milled by 2009 SPAB Fellow Karl Grevatt at Charlecote Mill.  
We were pleased to offer six bursaries to attendees this year, to help cover their travel, equipment and other costs. Student Nadim Jacequemond explained that "Equivalent opportunities for hands-on experience were too expensive for me, so I'm very grateful to receive a bursary for the working party... It's been fantastic, given me inspiration and confidence. A week isn't long enough, I don't want it to end!"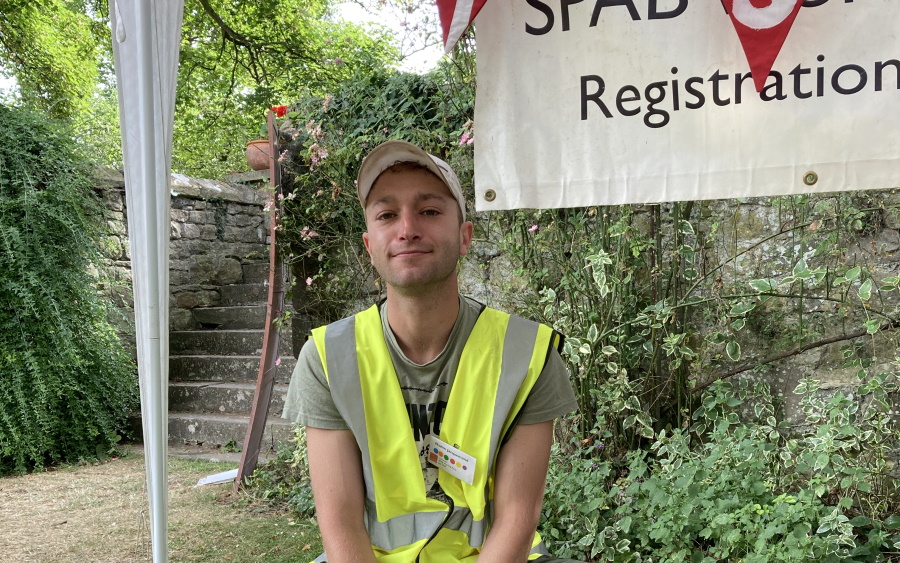 The public Open Day was a great success, and we welcomed over 70 locals and supporters to the site. Visitors enjoyed a talk from historian Dr Elizabeth Eastlake, an expert on Boxley Abbey, and guided tours of the Old House Project.    
Our Working Parties couldn't happen without a great number of people generously sharing their skills and giving their time. We also had generous support from William & Edith Oldham Charitable Trust and The Kent Archaeological Society. With kind donations of goods from Gallagher's Quarry, Oxted Quarry, UC Build and ME Fencing and Landscaping. Our sincere thanks to all our volunteers, experts, visitors and our hosts who made it such a brilliant week.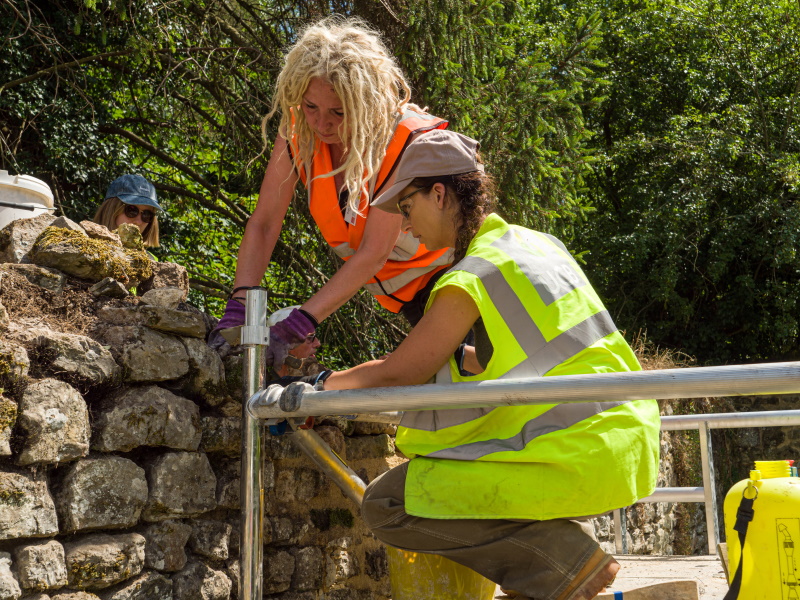 Sign up for our email newsletter