The Old House Project launches
The Old House Project launched this summer at our Grade II* 'building at risk' near Maidstone, Kent. St Andrews is a 'sleeping beauty' that has been empty for around 50 years. When the SPAB purchased the building for £60,000 in November 2018, after lengthy negotiation, the garden surrounding St Andrew's had advanced on the former chapel, with ivy covering the east elevation and other vegetation obscuring the south façade.  Vandal damage had left the site vulnerable and parts of the roof were leaking. 

The overgrown garden surrounding St Andrews, taken in November 2018. Credit Ralph Hodgson
Despite its proximity to the M20 and regardless of its vulnerable state, St Andrews was ideal for the SPAB. The building has had a colourful and fascinating history: it has housed a relic of St Andrew, been in possession of the Tudor poet Thomas Wyatt, and acted as the hub of the community as a post office in the 20th century. But there is still so much about it we don't know, including the exact nature of its relationship with a nearby abbey.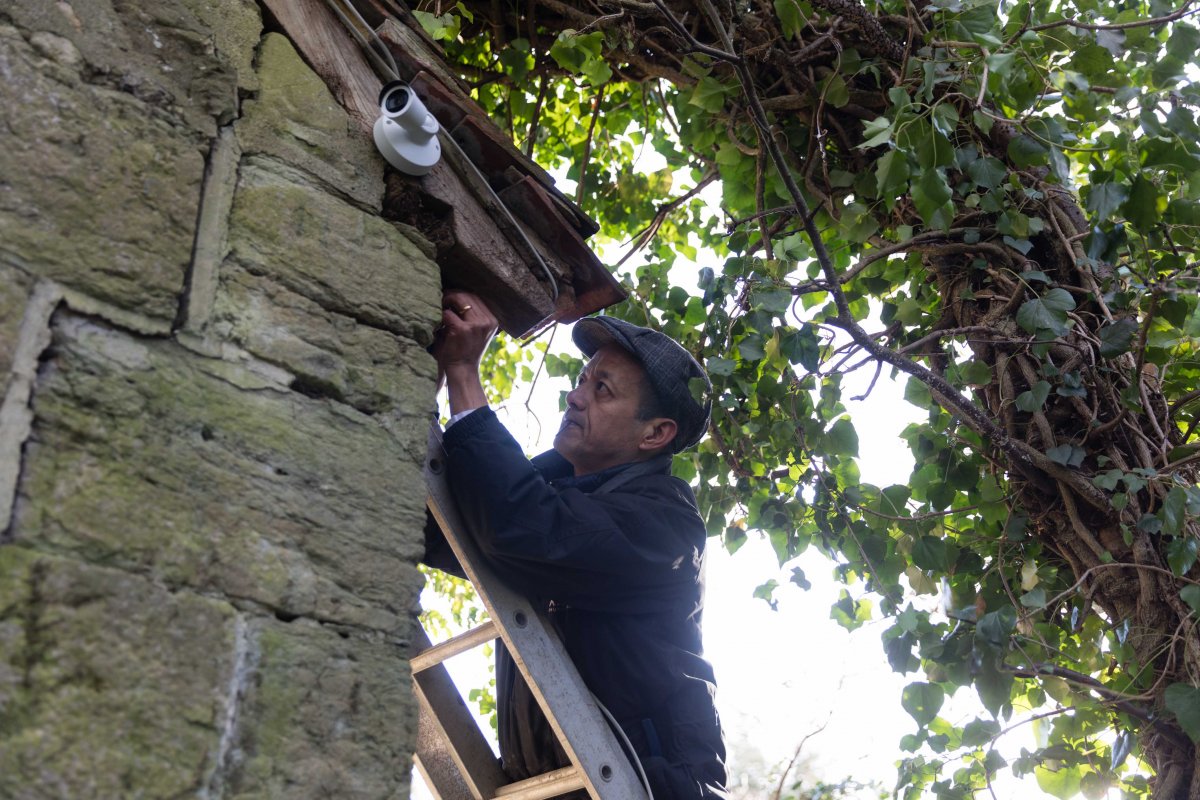 For an empty building, installing security is a priority. January 2019, credit Ralph Hodgson
After emergency work to roof and windows over the winter months the immediate threat to the building was lessened. With the help of Axis Communications we have also installed a high-tech security system. The building's interior remains untouched since the 1960s and retains some charming features from its last decoration in the 1930s. Offsetting the nostalgic charm slightly, the building is without plumbing or heating, though water and electricity have now been reinstated.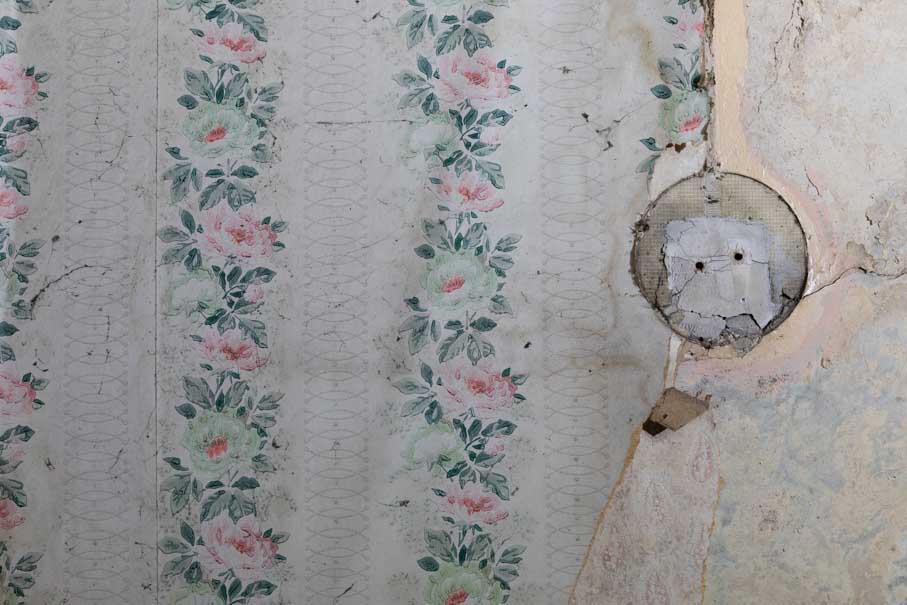 The buidling's last residents were in the 1960s. Credit Ralph Hodgson
Over five years the SPAB will repair St Andrews using the SPAB Approach to demonstrate good conservation practice. As well as an exercise in saving a building on Historic England's 'At Risk' register, the Old House Project is also an educational venture. We are increasingly concerned about the decline of craft skills in the UK. A fifth of our housing stock is pre-1919 but much of the work on these buildings is completed by people without specialist skills, an imbalance our courses and Scholarship and Fellowship programmes seek to redress.
But we would like to reach as many people as possible with the Old House Project. St Andrews boasts a fantastic mix of traditional materials, including earth, brick, stone, timber, peg tiling and lime pargeting. We will be documenting our repair work in video tutorials and in the form of a project book so we can disseminate what we've learned to help you put the SPAB Approach to conservation into practice. Read more on our dedicated project page. 
Sign up for our email newsletter