John Betjeman Award Winner 2020
The 2020 John Betjeman Award for excellence in conservation at places of worship of all denominations and faiths drew a range of impressive entries in the England & Wales category. We were especially pleased to see the United Reformed Church, and Methodist buildings in England and Wales, represented this year.
Exterior stonework conservation and repair featured prominently amongst the submissions, alongside projects to repair windows, doors, bells, a pipe organ and a font. All were an important reminder of the role that these buildings play in their locality and community, and how crucial keeping them, and their interior fittings, in good repair is to their use and enjoyment.
Although later in the year than usual, due to the disruption caused by the Coronavirus pandemic, the judges managed to visit the four shortlisted projects in October. With risk assessments and safety measures in place, face coverings and hand sanitiser at the ready, and abiding by social distancing and restrictions on the number of people who could meet, they were able to see:
· Tenterden Methodist Church, Kent – repair of the war memorial pipe organ
· St Margaret of Antioch, East Wellow, Hampshire – repair of the south door
· St Andrew, Trent, Dorset – conservation of spire stonework
· St Alfege, Greenwich, London – repair of external masonry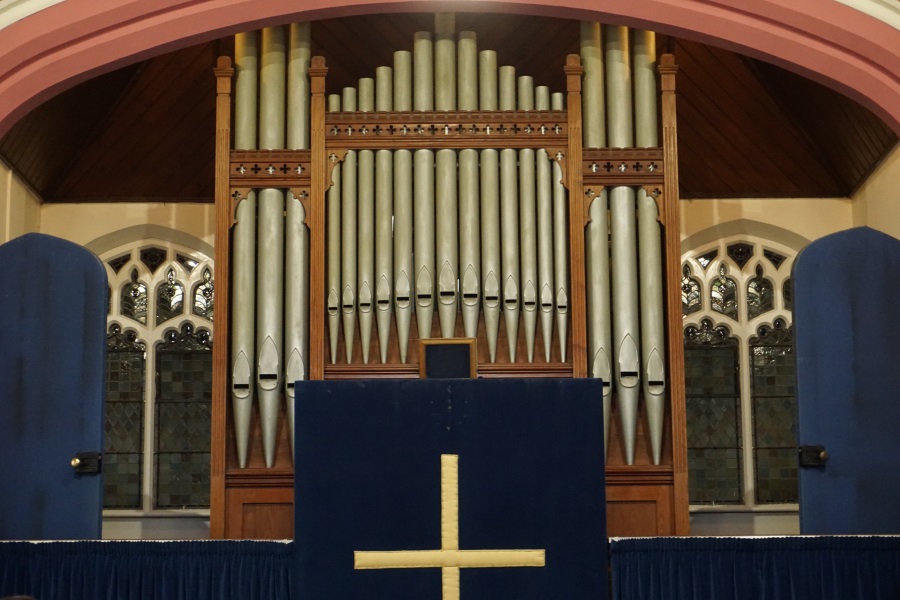 Following careful deliberation, the judges were unanimous in declaring Tenterden pipe organ the winner, agreeing that the project conserved a practical war memorial in a very touching and appropriate way. They were entirely persuaded that a conservative approach to fabric repair had delivered a wonderful result, with the instrument now playable again, and all periods of its repair history still legible.
The judges also considered the repairs at Trent to be exemplary, and commended both the approach taken to the work, and the finished result. The spire stonework project was, therefore, Highly Commended.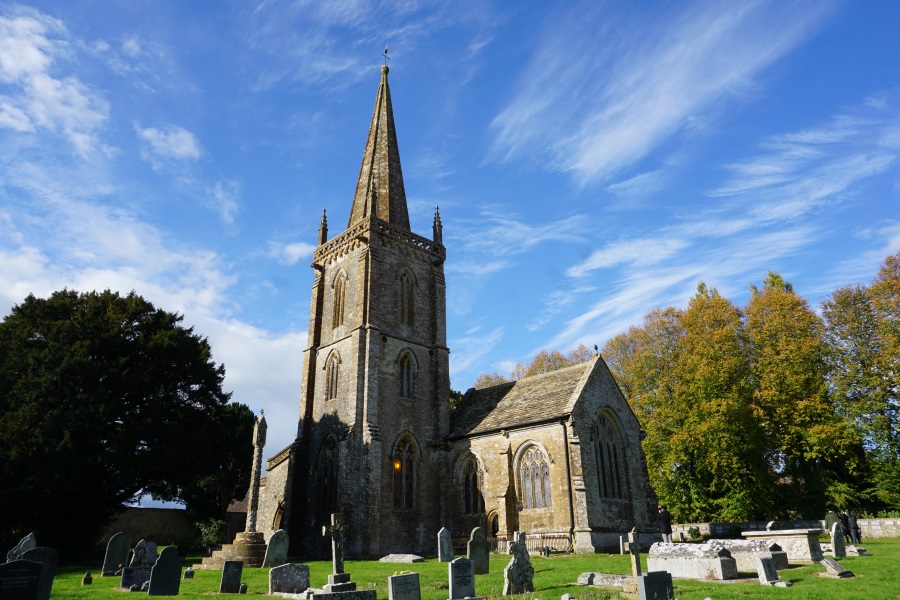 Due to Covid-19 restrictions in Ireland, the judges there are unable to visit their shortlisted projects and will instead be making their assessments remotely. We look forward to reporting the outcome of the first John Betjeman Award for Ireland in due course.
Photos by Rachel Morley.
Sign up for our email newsletter