Guerilla working party: Peppercombe, Devon
In October we gathered a group of local volunteers to carry out emergency works to a sadly neglected cottage in Peppercombe, a quiet corner of the north Devon coast. We were alerted to the building's ruinous condition by a local resident and, over a weekend, carried out maintenance work to protect the building for the winter.
Built of rubbled stone and cob, records show that it was once a single roomed cottage – an important survival of a type of late 18th or early 19th century housing – and is currently unlisted. It is thought the structure lost is roof a decade ago and has been standing unused for many years. We were pleased to be joined by the local conservation officer and a warden from the National Trust, which owns the building.
Volunteers worked hard to clear bags of debris and salvaged reusable building materials and artefacts. A dangerously leaning wall was shored up and some self-seeded trees were removed that could cause further damage to the structure. We hope that the work undertaken will help the building survive the winter.  
We're here to help buildings and the people who care for them. To support our work with a donation, text 'SPAB' to 70085 to give £4 or make a donation online. Be in the know about our events and subscribe to our mailing lists.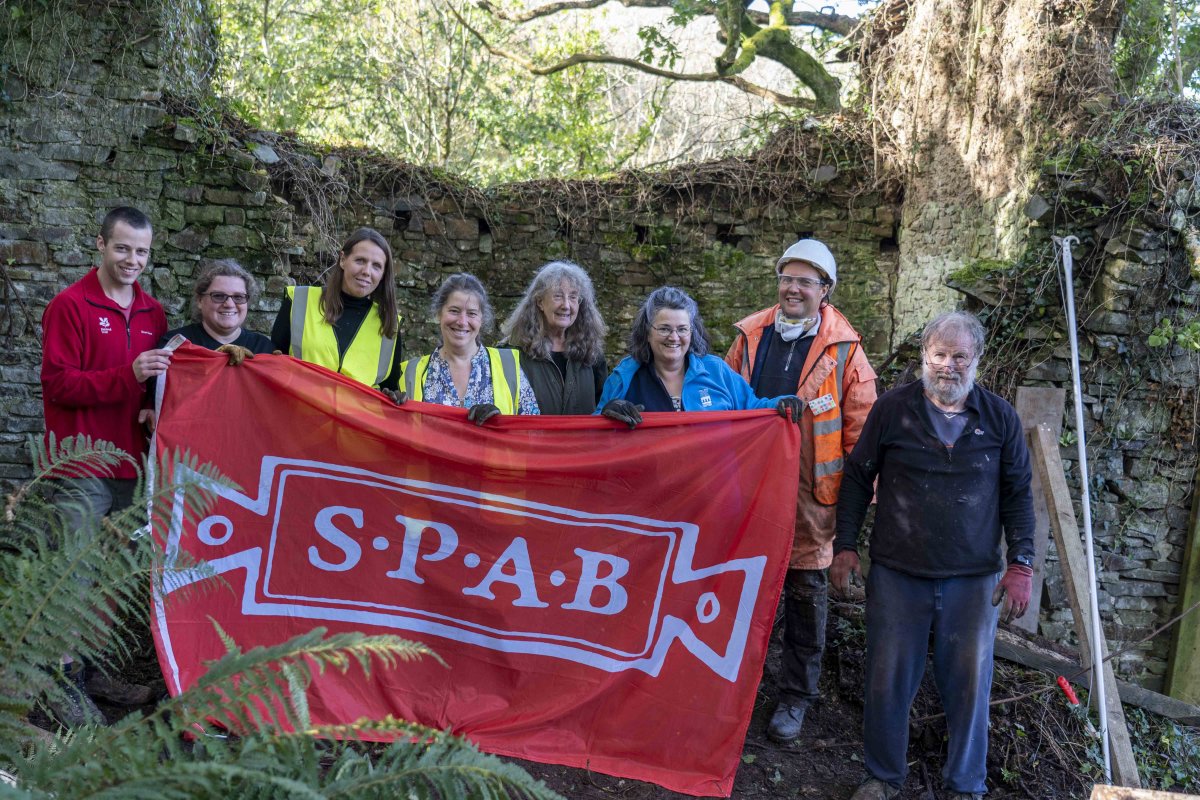 Sign up for our email newsletter