Denver, 'passage of the Danes'
To celebrate Norfolk Day, regional group volunteer Steve Mackinder shows us around this historic village, one of the county's lesser known gems.
For those of you whose knowledge of Norfolk is limited to 'The Broads', The Coast and Noel Coward's infamous 'put down', "Very flat, Norfolk" this may whet your appetite to delve a little deeper into our deeply loved and sometimes unfathomable county. Denver is my village, and this is my chance to spread a little good news about our history, heritage, and hidden gems.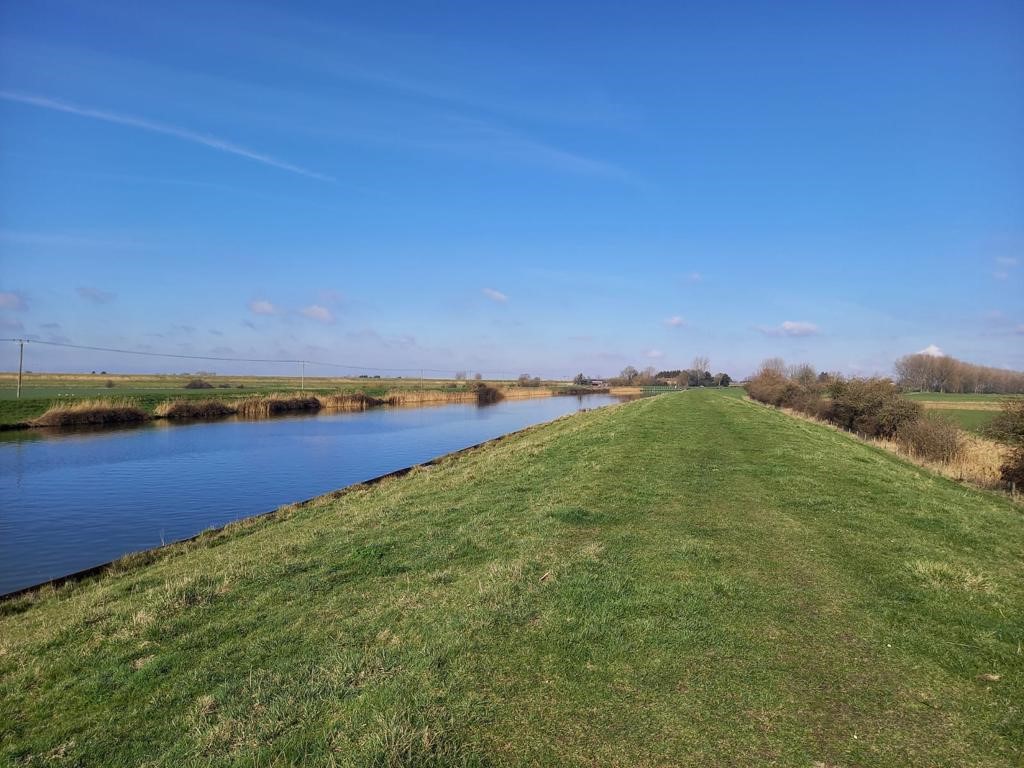 The river Ouse. Credit: Steve Mackinder
From our earliest beginnings neolithic tools have been unearthed but the oldest significant feature lies on the elevated silt ridge or 'roddon' which marked the route of the Fen Causeway running to Peterborough and was later adopted by the Romans in their attempts to tame the unruly waterland to our west.
Denver has more than its fair share of Roman development and although little remains of the salt workings, buildings and lime kilns, we know the juxtaposition of causeways and rivers made us an important crossroads for trade.
The name Denver means 'passage of the Danes' and this watery crossing point remains the key to village development. Domesday book entries note several fisheries and as time moved forward we became a Parish of divided Lordships with both East Hall and West Hall Manors now entirely gone and only earthworks and a partial moat remaining.
Our village is dominated by the presence of Commons interlinked with the wide drover's lanes including Cow Lane which was part of the graziers' rights on the Mill, Whin, Sluice and Pound Commons.
Manor Farm House sits on Pound Common and was originally a medieval manorial site and now without land it still retains many features of its past as a Hall House with later upper floor insertions in the 16th century and apotropaic 'witch marks' scratched on many timbers.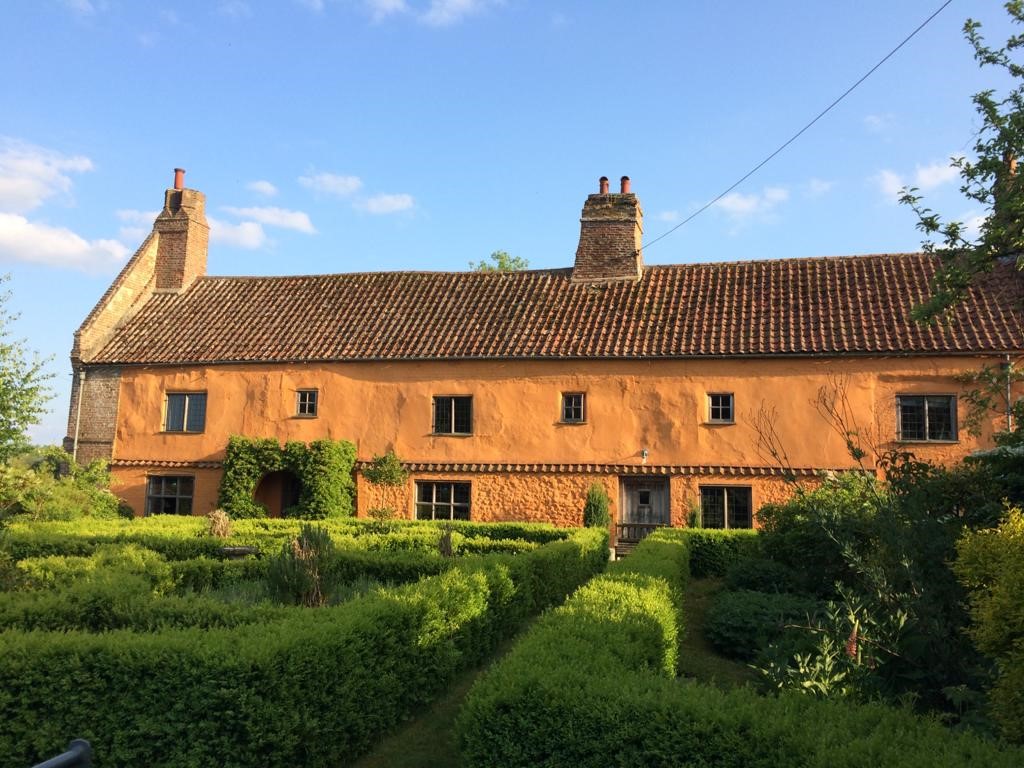 Denver Hall keeps a low profile and (although currently on the market) and boasts terracotta panels and a separate 15th-century gatehouse...a glorious project for someone.
Opposite Denver Hall, St Mary's commands the village centre with its rusty 'gingerbread' carrstone bell tower dating from 14th-century, with potentially an even earlier church remaining under these sturdy walls.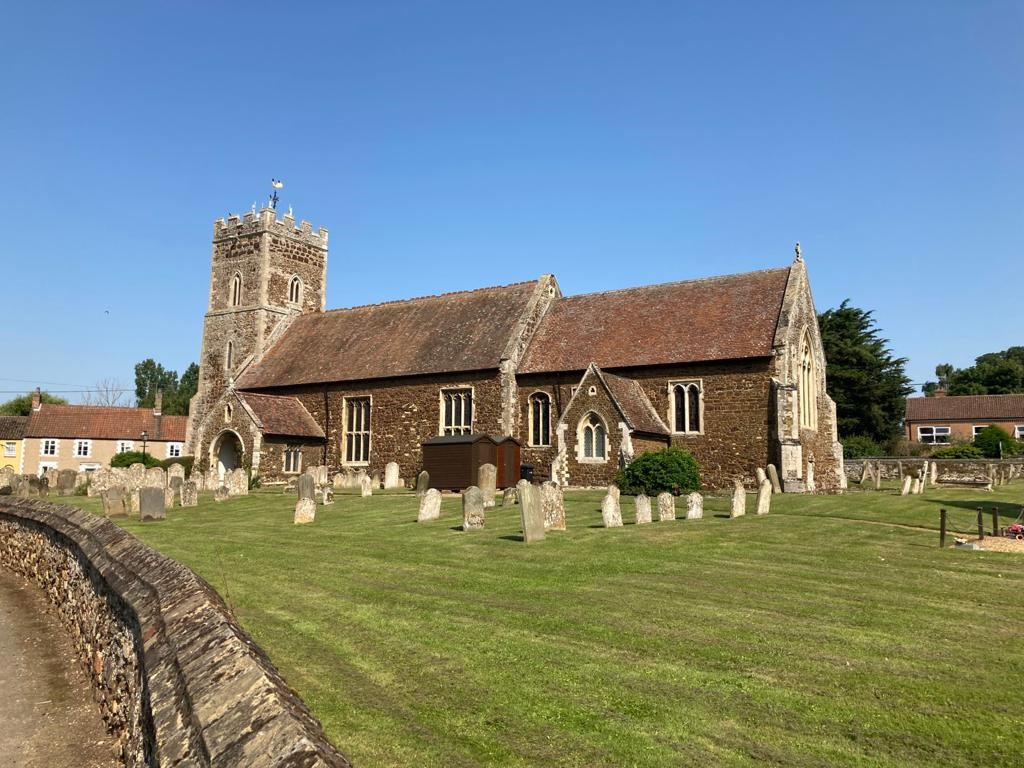 Other houses of note include College Farm, a 17th-century brick house and the imposing Crow Hall on our Downham Market boundary with its unusual cone shaped walled garden designed (allegedly) by horticulturalist John Dering and a Regency ballroom built over the magnificent vaulted ceilings of the huge brick cellars.
Returning to the village our path takes us to Sluice Road where we pass the tower of the, now decommissioned, Denver Mill. A 19th-century tower mill grinding flour until a few years ago when one sail met with catastrophic failure and fell to the ground while turning.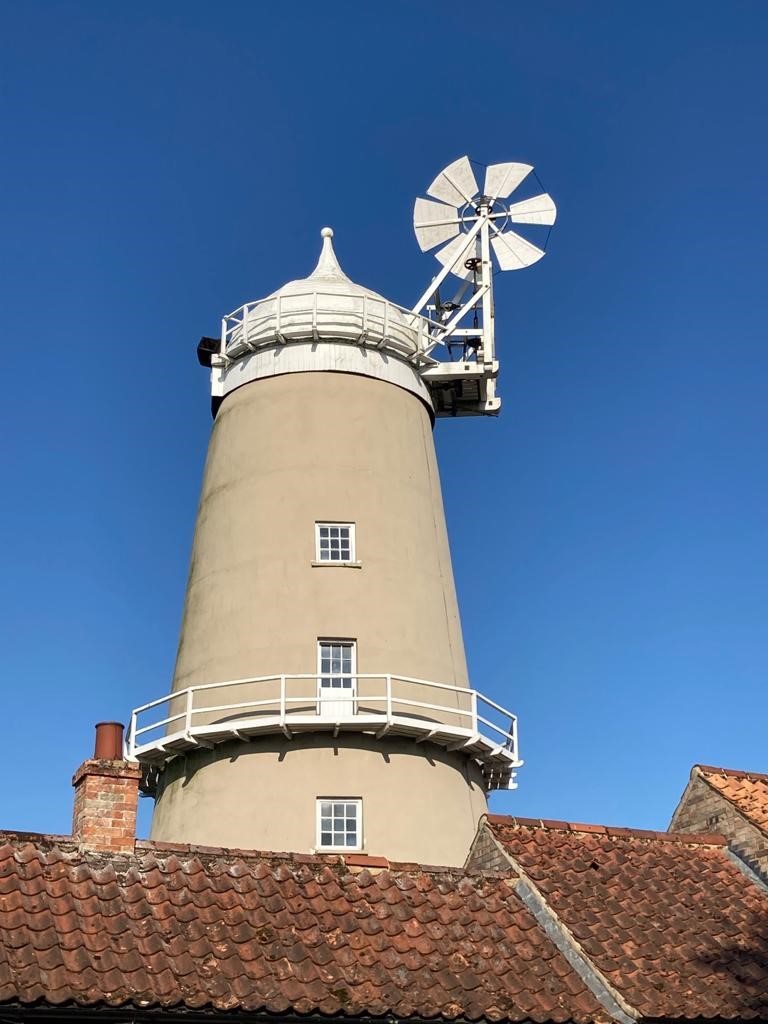 Our journey ends at Denver Sluice where the forces of nature meet their match (sometimes) and the Environment Agency's offices maintain and monitor Sluices and the Fen drainage system which began with (the Dutchmen) Cornelius Vermuyden digging new drainage rivers like St John's Eau and building the first stone sluices in the 17thC and culminating today with gargantuan steel locks and 21st-century pumping stations with remote monitoring keeping the Fens from being inundated.
Denver! Please drop in sometime. We're always open.
By Steve Mackinder, SPAB Fenland & Wash regional group.  Subscribe to our enewsletters to keep up to date with SPAB news and events in your area.
Sign up for our email newsletter