Casework: Island House, Laugharne, Carmarthen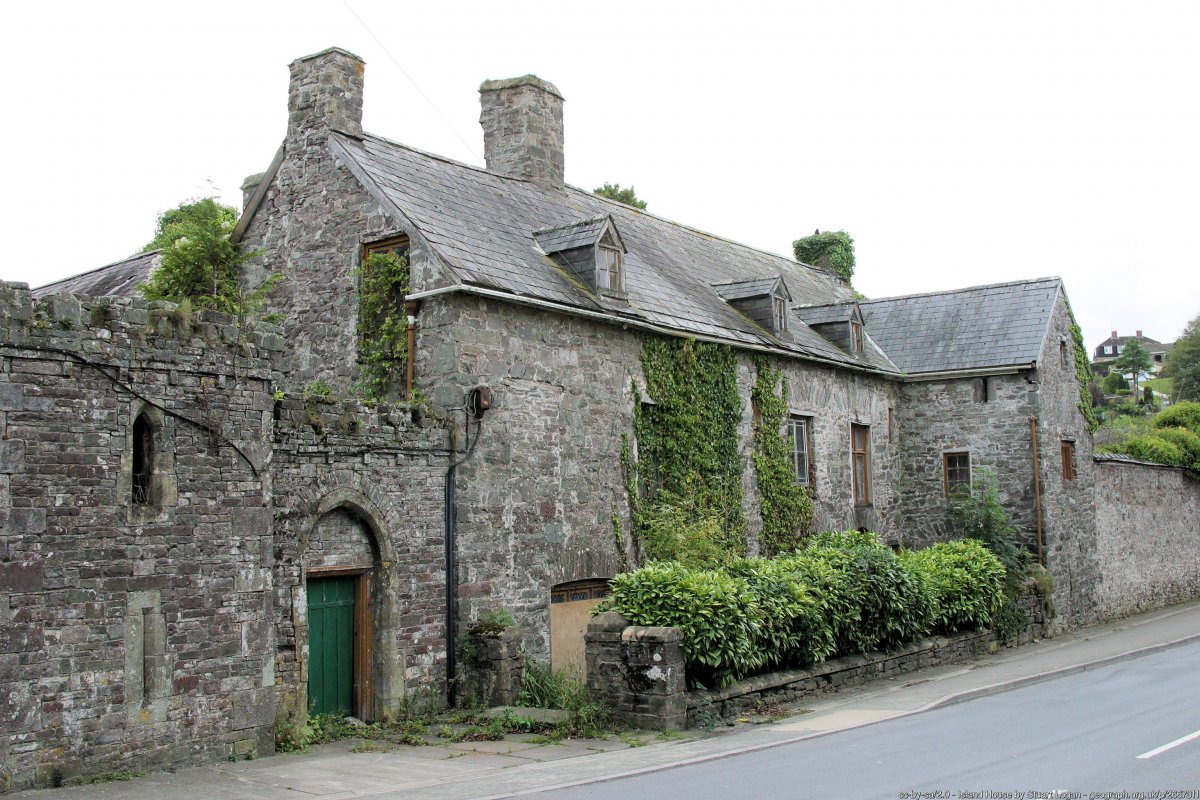 Island House is in the Welsh seaside village of Laugharne, south-west of Carmarthen, which has strong associations with Dylan Thomas. The poet is buried in the churchyard and there is a small museum dedicated to him. Island House occupies a prominent position on Wogan Street in the village centre. Sadly, it has been on SAVE Britain's Heritage 'buildings at risk' register since 2011 and is in a parlous state. For nearly 10 years, the council's attempts to contact the executors to organise repairs have been met with silence.
Grade II* Island House has many fascinating features. Dating from the 16th and 17th centuries, it is constructed on a Z-plan from rubble masonry, which is exceptionally thick in parts. There is a picturesque Gothic crenelated gateway and the charming street elevation (the rear of the building) has a projecting gable. The main range has a Regency bowed oriel window which Pevsner describes as 'extraordinary'. The interior has a large ballroom on the first floor with sea views and 19th-century interior details remain including a neo-Jacobean dog-leg staircase, curved shutters in some of the bedrooms and a good Regency fireplace. Foundations of Roman baths have been discovered on the site. We were therefore more than happy, when contacted by a local community group, to write urging that steps be taken to save the building before it is too late. We hope this will spur both the Council and executors into action.
If you know of any buildings that would benefit from the Society's intervention, please don't hesitate to bring them to our attention so that we can campaign for them to get the care they deserve. Read more about our casework. 
Image credit: Stuart Logan.
Sign up for our email newsletter