Building of the month: Manor Farmhouse, North Killingholme, Lincolnshire
Standing in the centre of a complex of disused and decaying moats, this Grade II* building is an important example of an early brick manor farmhouse. The house is next to barns and a listed granary which together form part of a farm off East Halton Road, North Killingholme in Lincolnshire. A SPAB member brought the plight of this building to our attention and we understand from them that it was in their family for nearly 400 years until the end of the 19th century.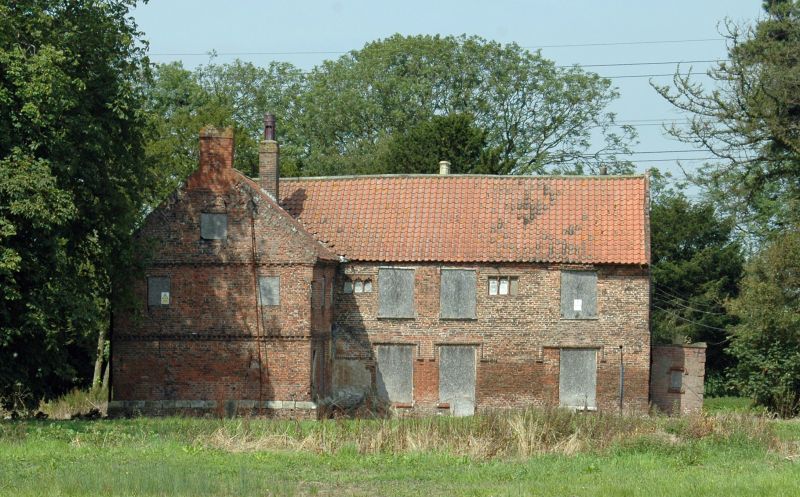 The house is L-shaped in plan with the east wing dating from the 16th century and the west wing from the 17th. There are cogged brick courses at first floor level and stepped and corbelled brick eaves to the roof. The bricks are likely to have come from local brick works along the Humber riverbank, from North Killingholme to Barton. Barton itself specialised in pantiles which can be seen on the farmhouse roof. 
The construction of the huge Conoco Oil Refinery in 1969 has sadly had a negative impact on the building's setting.
We are in discussion with North Lincolnshire Council to try and ensure that the building's parlous state is addressed, and found out that a feasibility study was prepared for Historic England about ten years ago. At that time, there may have been some repairs carried out on the roof.  We also understand that the study looked into the possibility of some enabling work to the nearby farm buildings in order to generate funds to carry out further protective work.
It seems that no work was carried out and the building was left to decay further. We would welcome any information members might have about its current condition: you can email us at casework2@spab.org.uk
Sign up for our email newsletter