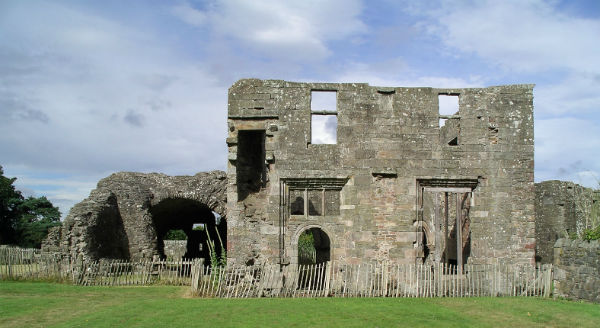 Scottish heritage organisations
SPAB Scotland often works with other heritage organisations. Here is a list of some of the key conservation bodies working in Scotland:
Heritage Environment Scotland
Historic Environment Scotland (HES) is the lead public body established to investigate, care for and promote Scotland's historic environment. They are a non-departmental public body with charitable status governed by a Board of Trustees, who were appointed by Scottish Ministers. HES is responsible for more than 300 properties of national importance. Buildings and monuments in their care include Edinburgh Castle, Skara Brae, Fort George and numerous smaller sites, which together draw more than 3 million visitors per year.
National Trust for Scotland
The National Trust for Scotland is an independent charity set up in 1931 for the preservation and conservation of natural and human heritage that is significant to Scotland and the world. The Trust has gone on to become Scotland's largest membership organisation and a leader in conserving and promoting the nation's treasured places and collections so that they can be enjoyed by present and future generations.The properties the National Trust for Scotland cares for straddles a timeframe that stretches from the earliest geological processes to the Mesolithic and on into the 20th century.  The Trust has a presence in every corner of Scotland; from the most northerly tip of Shetland to the south coast of Dumfries and Galloway; from the eastern shore of the country at St Abb's Head to the most westerly islands of St Kilda in the Atlantic Ocean, 64 kilometres from the nearest landfall.
The Building Limes Forum
The Building Limes Forum exists to encourage expertise and understanding in the appropriate use of building limes and education in the standards of production, preparation, application and after-care. The Building Limes Forum is a Scottish Charitable Incorporated Organisation with over 350 members in the UK and overseas, the majority being actively concerned with the repair of historic buildings or in the use of lime in new build.
Archaeology Scotland
Archaeology Scotland is an independent charity working to inspire communities and people to discover, explore and enjoy Scotland's past. It coordinates the Scottish Archaeology Month in September – a bonanza of events across Scotland, campaign for the best interests for Scotland's heritage, run Adopt-a-Monument for community groups, promote the use of archaeology in the classroom and lifelong learning and much more.
Society of Antiquaries of Scotland
Society of Antiquaries of Scotland promotes the understanding and conservation of Scotland's historical and archaeological environment for the benefit of all. It is an independent charity stimulating discussion and collaboration and supporting research.