Doors are important features of historic buildings. Although less widespread than in recent decades, the removal and replacement of old doors remains of concern to the SPAB. This article tackles some myths about their conservation.
Why should I resist temptation to replace my old doors?
The removal of old doors can significantly reduce the character and authenticity of a building. Existing doors can frequently be repaired and, if necessary, upgraded for better security or draught-proofing. Replacement is a last resort, and should usually be like-for-like in terms of style and materials. The SPAB may be able to advise on the names of competent joiners.
A common mistake is to fit mass-produced 'period style' doors that are too grand or out of keeping with the property.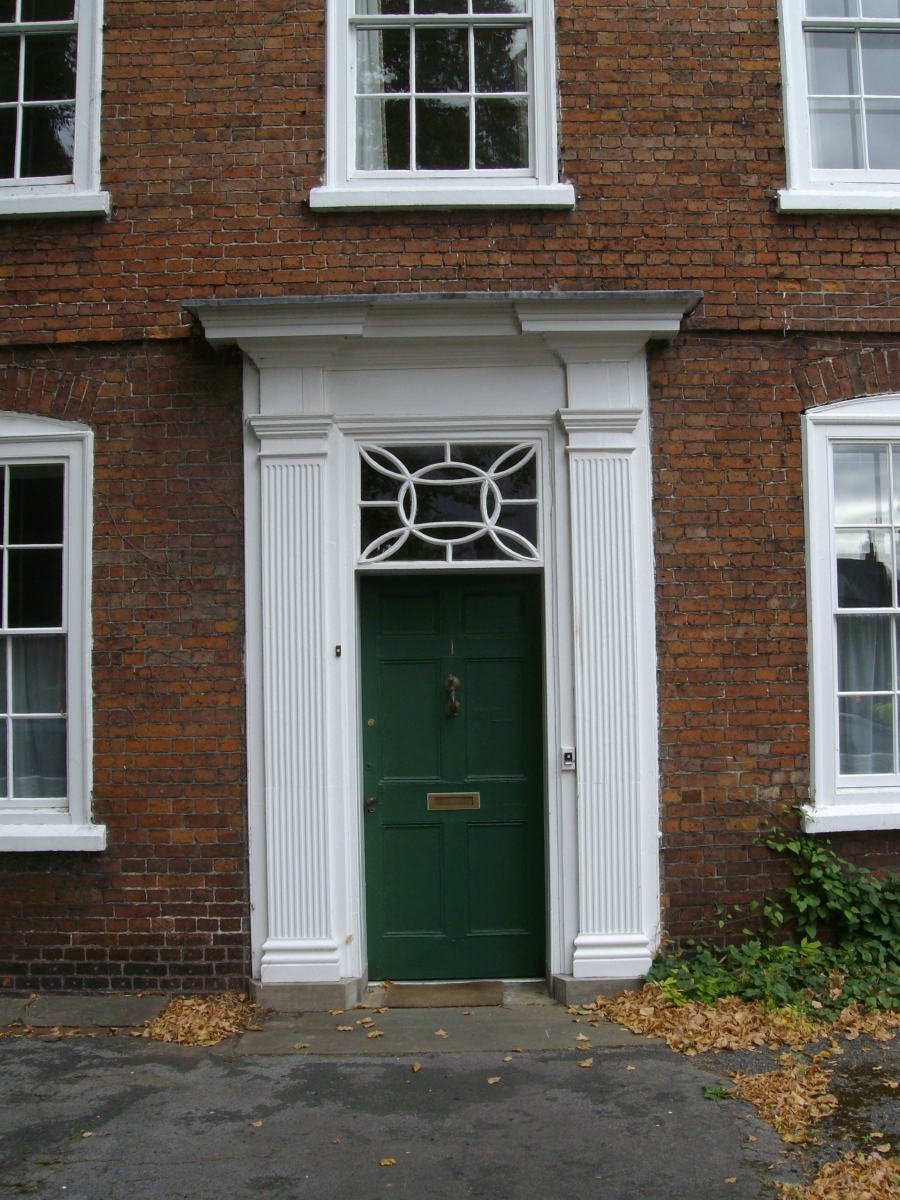 Isn't damage or decay a good reason to replace an old door?
Often not. Commonly, only a small area is affected, such as the door foot where there is wet rot. A skilled carpenter will in many cases be able to splice in well-seasoned, matching new timber. The use of double vacuum-treated timber is prudent where there is a likelihood of further damp penetration and rot. Minor areas of decay can simply be filled. It is important, of course, to deal first with the cause of any active decay – for instance, a leaking gutter or defective lead flashing.
How do you stop a door binding?
Binding can result from seasonal swelling, a distorted frame or loose hinges. Seasonal binding through humidity-induced swelling should be tolerated. When a frame is slightly distorted, carefully planing and sanding the door will usually prevent it jamming. Severe distortion, though, may indicate a structural problem (wall movement or failed lintel). To tighten loose hinges, it is sometimes necessary to re-fit them after driving glue-laminated dowels into the screw holes and re-drilling (especially where the holes have become enlarged due to slight re-positioning of the hinges previously).
How do you deal with a warped door?
It may be possible to counteract the warp in a door by fitting an extra hinge, re-positioning an existing hinge or using a simple barrel bolt to pull the distortion into line. Alternatively, the stop on the frame can sometimes be carefully trimmed or relocated.
If more substantial measures are needed, a door can sometimes be laid flat and straightened by applying an even load for several days or weeks. Another method is to remove the door and straighten it using a wire-and-turnbuckle arrangement.
How can you repair a split door panel?
Panels often split when they shrink but are prevented from moving within their framework, generally due to paint accumulation. If loosened, the two parts of a panel may be glued back together. They are held until the glue sets with temporary attachments clamped either side of the split. If the panel cannot be loosened, timber splines can be glued into the split (which may need widening) and finished flush with the panel faces.
Presumably I should retain old door furniture?
Yes, always. Old knockers, knobs, locks etc can make a small but valuable contribution to the character of buildings. Maintenance will involve little more than occasionally oiling locks and hinges.
A misaligned latch can sometimes be corrected by shiming behind a hinge with cardboard. Where a door rattles, this can be cured by adjusting the keep of the lock.
Special lever attachments allow existing door knobs to be retained but adapted for people with arthritis.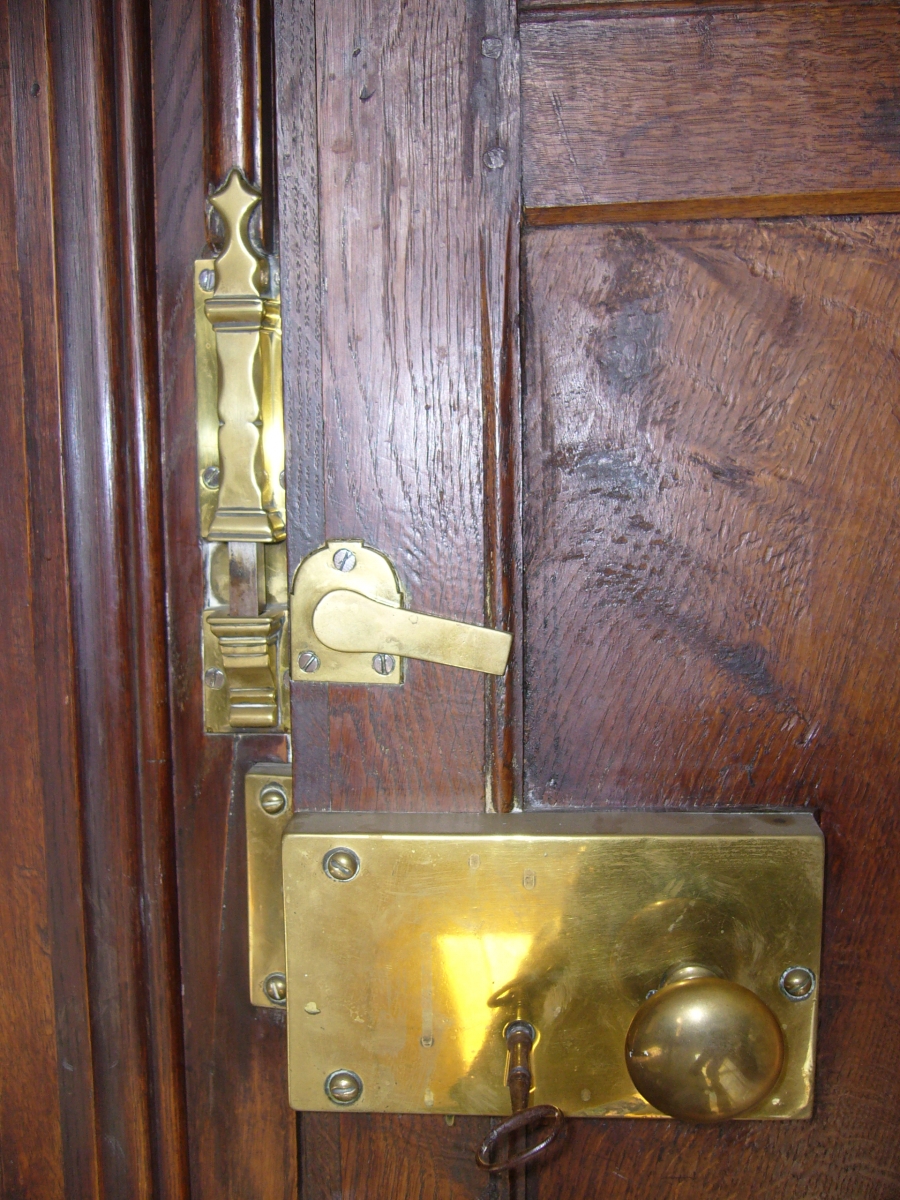 Old door furniture
Is it appropriate to strip old doors?
No, this recent fashion is usually historically inappropriate and can cause damage. Most old doors are of softwood that was originally painted. An exception is pre-18th-century oak doors that, if not limewashed, were sometimes left unpainted.
Sandblasting will spoil the surface of timber. Dipping in 'acid baths' may raise the grain and, by softening the glue, weaken joints.
It is generally inadvisable to apply linseed oil, stain or vanish to unpainted oak doors. If considered vital, beeswax and turpentine can be applied to unpainted oak internally.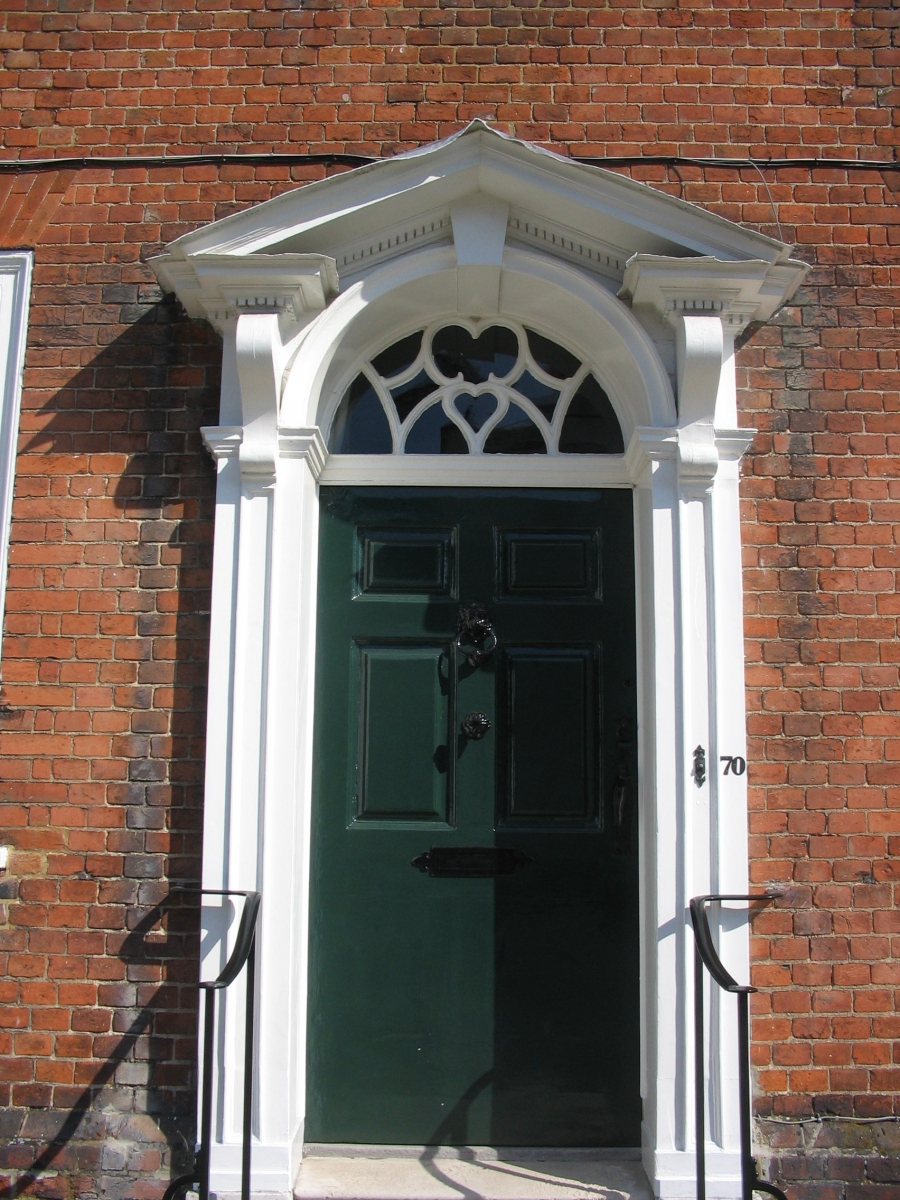 Georgian door
Can old doors meet fire precautions where required?
Replacement is not inevitable. The feasibility of upgrading to meet fire precautions depends on the quality of each doorset, and the required period of fire resistance (which is determined by the building use and door function). At the SPAB's headquarters, for instance, glass-fibre mats were incorporated over door panels to increase the period of integrity of the intumescent paint. This achieved only 30 minutes' fire resistance but a stair pressurisation scheme increased the protection to the required 60 minutes.
Further Reading:
English Heritage (2012) Timber, Practical Building Conservation, Farnham: Ashgate Publishing Ltd