SPAB Repair Course shortlisted for Museums and Heritage Award
We are thrilled to be shortlisted for a Museums and Heritage Award in Best Use of Digital (UK). This recognises our work to deliver our Repair of Old Buildings Course online for the first time.
We are proud to be listed alongside some fantastic projects from across the sector. The winners will be announced in May.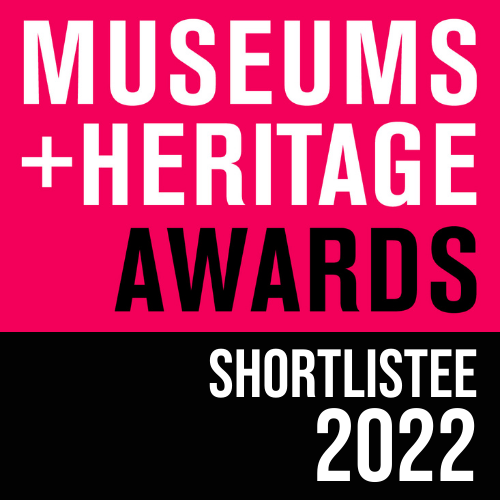 Run since the 1950s, our Repair Course delivers an intensive programme of lectures and site visits over five days. Covid-19 precipitated the biggest change in the programme's 70-year history.  
Our goal was to maintain high quality conservation training throughout the lockdown, widen access to learning and ensure that the heritage sector is fit to thrive post-pandemic. To achieve this our we set ourselves the task of successfully recreating our immersive learning experience online.  
The aim of the course is to allow professionals to engage with speakers and fellow delegates through talks, case studies and site visits. Replicating this online was a challenge but it also gave us the opportunity to widen access. For the first time delegates from the across the world attended and we increased the number of bursary places.  

A Repair Course visit to Knole House. Credit: Ralph Hodgson
Delivery
With no budget or training and little time, we developed a beautiful interactive website which allowed users to attend live in-person, as well as navigate at their leisure to 'Lectures', 'Site Visits', a 'Handbook' and 'Q&A sessions'. We employed cutting edge 3D point cloud technology to supply virtual fly-throughs of our projects, and every delegate joined live to contribute to group discussions. 
Visits to buildings are an integral part of the course – we used video site visits, interviews with craftspeople and close-ups of work in progress.  
In May 2020, there were no similar offers.

A Repair Course site visit. Credit: Ralph Hodgson
As with our in-person courses, the virtual version was sold out and we received some fantastic feedback. 88% said they would recommend the course and 93% stated they were satisfied with the knowledge they gained. We can now look forward to embedding what we have learnt into future programming.  
A huge thank you to our speakers, attendees, contributors and everyone who helped us continue to provide training though the pandemic.  
Find out more about the Museum and Heritage Awards.
Book your place for our in-person Repair Course in May. 
In 2021 we jointly won a Museum and Heritage Award for our Old House Project. Read our news piece.
Sign up for our email newsletter