Campaigning: Plas Newydd, Llanfair Dyffryn Clwyd, Ruthin, Denbighshire
The casework team recently reviewed an application to undertake repairs, alterations and convert the eastern service range at the Grade II listed hall. Plas Newydd is a complex, multi-phased site dating from 1678 and was considerably altered in the early 19th century.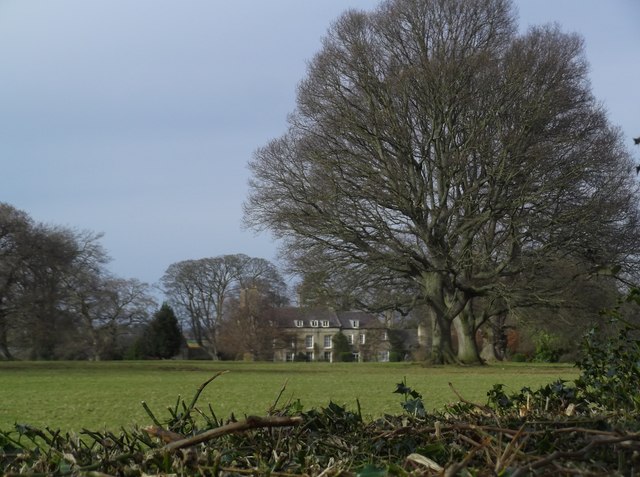 The service range appears 19th century in its characteristics but retains an earlier timber-framed structure within. Given the nature of the alterations proposed, the SPAB and local conservation officer undertook an inspection to better understand the building's condition and the proposals contained within the application.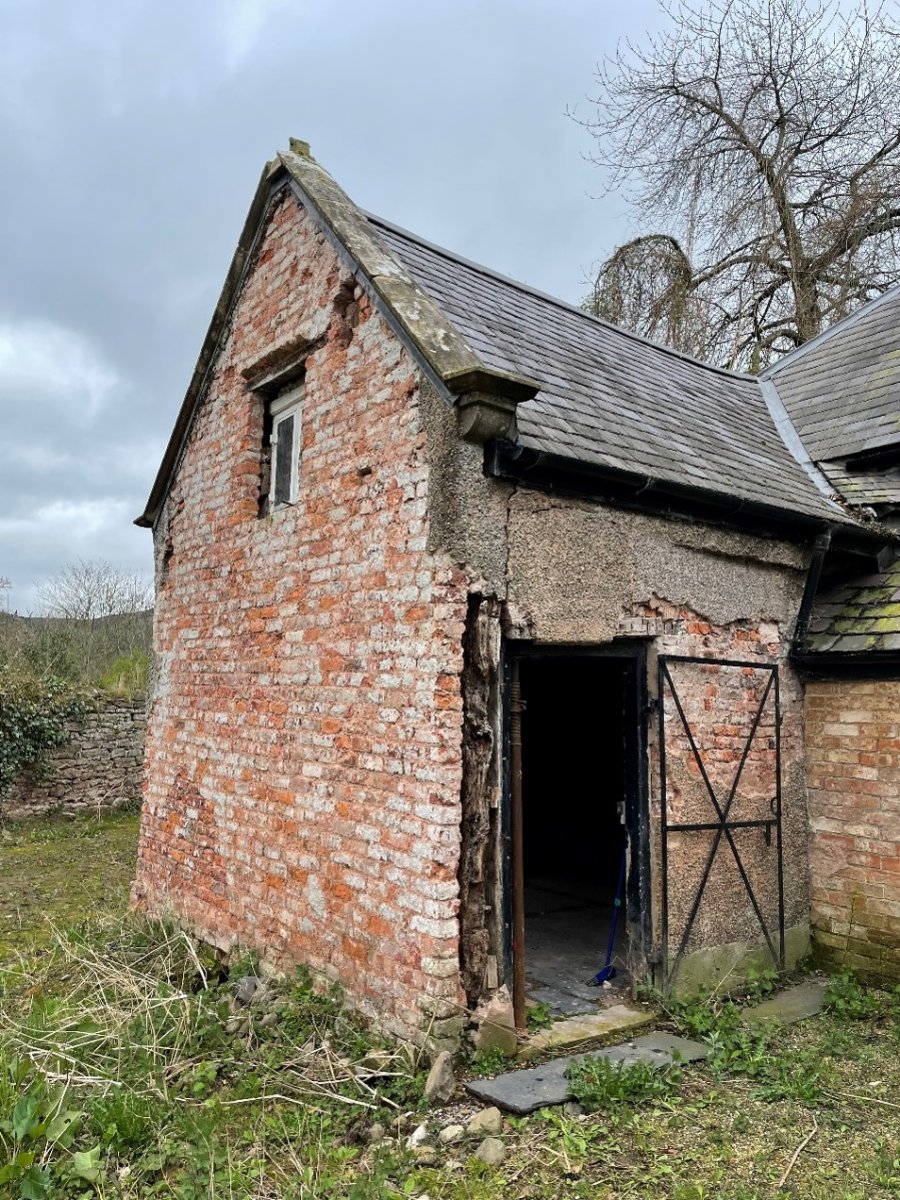 Credit: the SPAB.
One aspect of the eastern range that was in very poor condition was the 19th-century brickwork added to the outer face of the earlier timber frame. This brickwork had no foundations, was only single brick thick and was not tied or bonded to the frame or any other part of the structure resulting in significant bowing and cracking to the masonry. Various repair methods were discussed onsite however these could be difficult to implement without introducing a tie or fixing back to the timber frame. As such, it was agreed that the brickwork would be taken down and reconstructed with an appropriate foundation.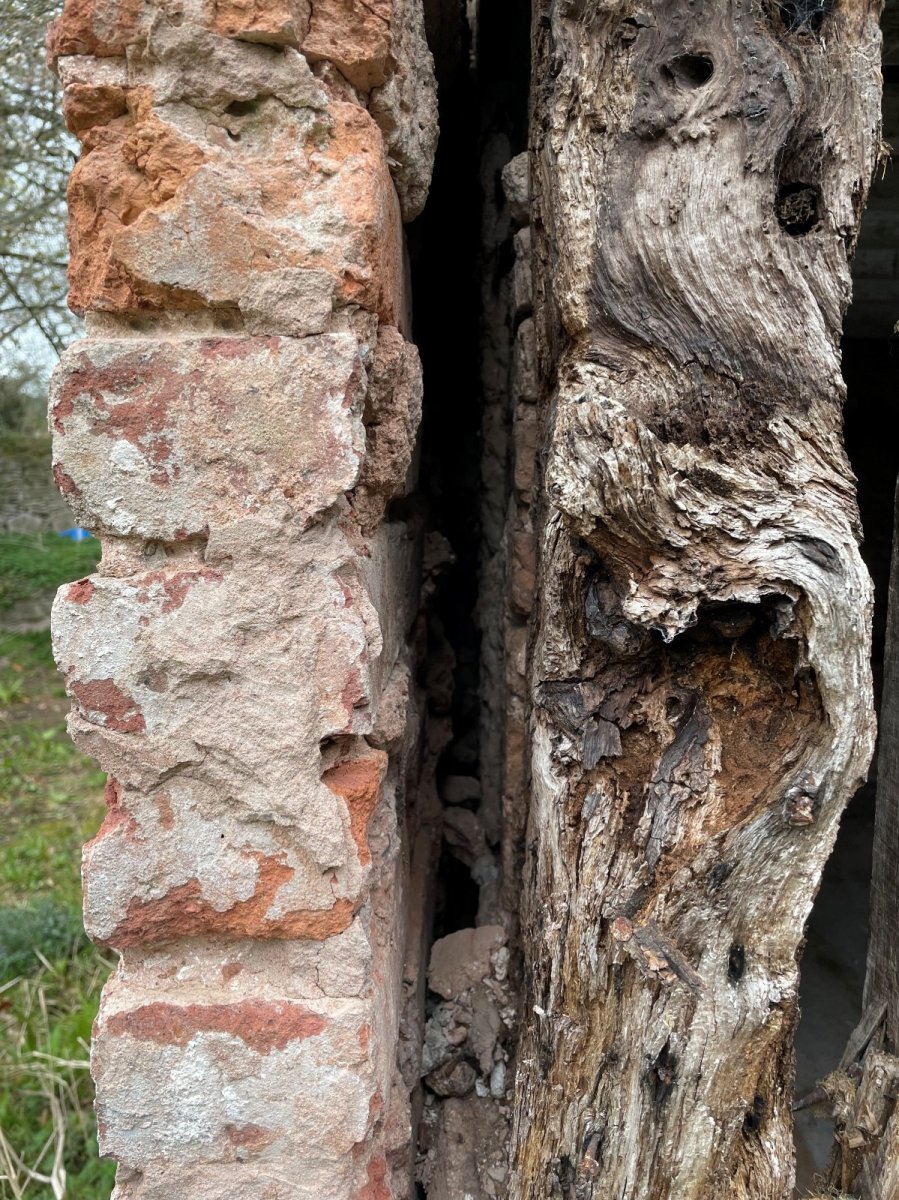 Credit: the SPAB.
Reviewing the drawings, it was apparent that the layout of the new first floor had not fully developed and would require new openings and alterations to the early timber roof structure to achieve circulation. This could not be supported and strong objections were registered. It was agreed that the layout should be revised and a more sensitive proposal developed which avoided the need to alter the existing roof timbers and any other unnecessary openings. The application has currently been withdrawn and we await to review the revised proposals once these have been resubmitted.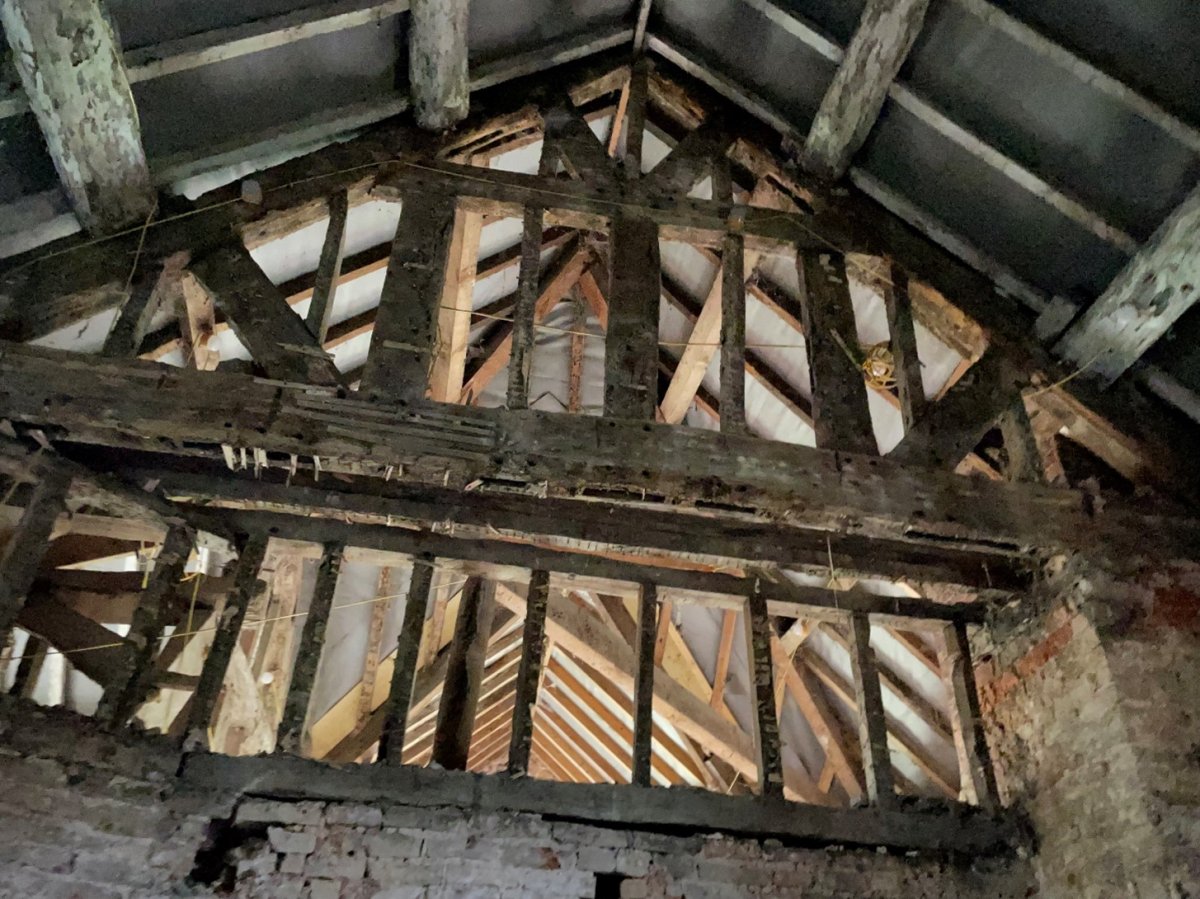 Credit: the SPAB.
Our small casework team wrote nearly 600 substantive responses to planning applications last year. Campaigning for old buildings is at the heart of what we do. Join as a member to support our work.
Sign up for our email newsletter